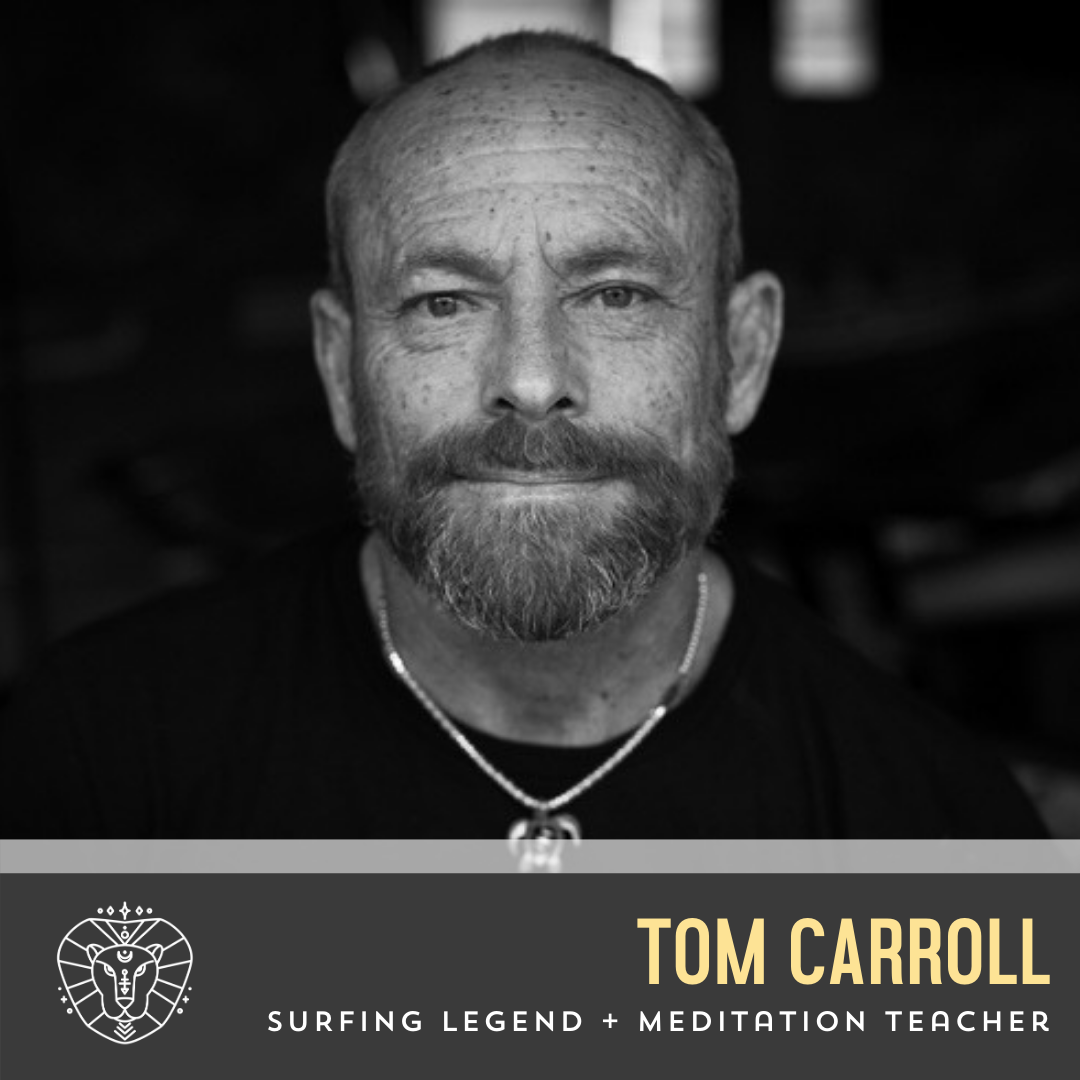 It's not every day you have the opportunity to engage with a world-champion surfer (Sun and Mars in Sagittarius), turned mediation teacher (Neptune, Venus and Mercury in Scorpio), and explore their life journey through the lens of their Astrological Birth Chart. It was such a privilege and moving experience to chat with surfing legend Tom Carroll about his life which spans an early connection with the water inspired by his mother who passed when he was young, becoming the 1st ever Triple Crown winner, struggle with addiction and subsequent transformation into spiritual mediation teacher.
Tom has a way of drawing you into his field with the way he tells his stories … you literally feel like you're on the ride right alongside him. No surprise he's willing to go deep with Mercury in Scorpio!!!
In conversation Tom explores his perspective of leadership, how he began surfing, the impact of his mother's early passing, falling into and coming out of addiction as well as his ongoing drive to innovate the world of surfing and inspire more to get on board.
Whether you're a keen surfing fan, spiritually curious, or love a story of transformation, this conversation is one not to be missed. Enormous gratitude to you Tom for sharing your heart with mine and all the listeners who will tune in overtime! You are such a wise and inspirational soul!!
#leadership #meditation #addiction #triplecrown #pipeline #huntingtonbeachsurfinghalloffame #astrologyforleaders #sagittariussunsign #mercuryinscorpio #leoascendant #spirituality #meditationteacher #quicksilver #avalonbeach #sagittariussunsign #mercuryinscorpio #leoascendant